MediaTemple versus BlueHost for WordPress Web Hosting
I am proud to announce that Brandon.me is now being hosted with BlueHost! After a long battle with performance issues, downtime, server errors, script errors, etc. I finally threw in the towel and made the switch to the webhost that WordPress.org recommends the most for WordPress sites. Since March of 2010, I had been using MediaTemple.net for hosting my websites—and few for my friends. The marketing got to me and after looking at their heavyweight client list, I was sold.

Speed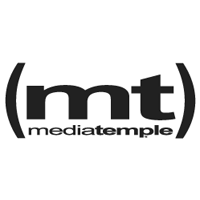 When I was running a NON-Wordpress site from MediaTemple, it was extremely fast. I could flip through pages like I was navigating a local intranet site. But once I started working with a WordPress site, things began to slow down. As anyone who uses WordPress knows, there are quite a few things that can slow down a site…things like having lots of plugins running, using broken plugins, badly coded templates, improper tweaks and enhancements, etc. With all of these possibilities, I assumed my slow site speed was just the way it was.
But then every time I visited other known WordPress sites and watched them load like there was no tomorrow, I'd start thinking about my setup again! I tried using all sorts of techniques to speed up my site like setting up a content delivery network, enabling CloudFlare, installing plugins for caching site data, optimizing the database, using lighter theme templates, reducing image sizes, turning on compression, combining script files to reduce load time and just about everything under the sun that promised to help with performance.
The one thing I never really looked into was the performance of the SQL server. With a shared hosting plan, your SQL databases are on a shared server as well and as one MediaTemple so kindly pointed out, if another user is hammering that server, it will effect everyone else. An obvious answer of course, but I was surprised that he worded it like that to a customer…rather than trying to find out if that "hammering" was something undesirable that should be resolved.
One solution was to upgrade to a Grid Container which would have put me on my own virtual SQL server so I could use all the resources myself, but that was at a minimum cost of $20 more per month bringing the total to $40. As a test, I decided to create a "test" account with BlueHost and re-create my site there. I was pleasantly surprised to see that BlueHost loaded my site in less than HALF the time as MediaTemple.
A few of my other sites were quickly moved over for testing as well. One of them took over 20 seconds to load on MediaTemple!! On the first load from BlueHost, it was done in just 7 seconds. Now I can begin the process of speeding this up further by using the techniques described above.
My Two Cents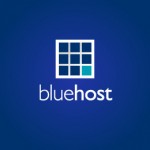 I don't often attempt to spread the word on certain web hosts I use, mainly because there are so many factors that would make someone disagree with me. In this case, I simply went with the host that WordPress themselves recommended. They we're pushing them as part of some affiliate marketing campaign so I felt that this recommendation was based purely on performance experience and so far they were right.
If anyone has any complaints about BlueHost before I get too far in with them, let me know! Or if you have another/better hosting recommendation, I'm always looking to create a better user experience.