Legal Stuff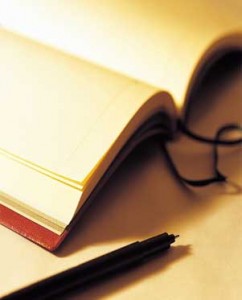 I take legal issues such as copyright infringement, user privacy and the use of my website and all information found within very seriously. I have setup this section to outline my various policies and other important information. Below you'll find a brief overview of each item. Please click on the section title to review each section completely.
Everything you see on this site (unless otherwise cited or quoted) has been created by me and is copyrighted to me for my personal use. You may use the information on this site provided that it falls within these guidelines.
I respect all of my site's visitors while they participate in any feature on Ledfrog.com. This includes RSS feeds, subscriptions and the monthly newsletter. You are responsible for not making available private information on this site when using sections such a blog comments and posts should you want to keep it private.
Linking to Ledfrog.com
You may link to Ledfrog.com from your own personal website provided that you follow my linking guidelines. These include not loading Ledfrog.com in pop-up windows, pop-under windows, misleading links and other malicious link practices. You can also find acceptable logos for use on your site should you wish to provide an image link.
The use of Ledfrog.com is your responsibility and mis-use of the site will not be tolerated. This includes the spamming of comments, blog posts, email addresses found on the site, etc.
Images and names on this site including logos may be trademarks of Ledfrog.com. They are clearly marked as such and cannot be used outside of their respective context without expressed permission from me.
Full Disclosure
This blog is a personal blog written and edited by me. For questions about this blog and any of its content, please contact me.
This blog accepts forms of cash advertising, sponsorship, or other forms of compensation.
The compensation received will never influence the content, topics or posts made on this site. All advertising is in the form of advertisements generated by a third party ad network. Those advertisements will be identified as paid advertisements.
The owner of this blog is not compensated to provide opinions on products, services, websites and/or various other topics. The views and opinions expressed on this blog are purely the blog owner's. If I claim or appear to be an expert on a certain topic or product or service area, I will only endorse products or services that I believe, based on my expertise, are worthy of such endorsement. Any product claim, statistic, quote or other representation about a product or service should be verified with the manufacturer or provider.
Any potential conflicts of interest within the articles on this site will be easily identified.