Domain Name Land Rush, Macintosh is 30, New iPhone With Larger Screen
I can't believe this is my first post of the new year! The month is already over and it's been quite busy. But that hasn't stopped me from staying on top of the latest tech news and whatever else is happening in the world. So with that said and since it's Friday, here's a shotgun blast of 3 stories I found to be interesting today!

1. Major Domain Name Landrush
All of us in the tech world have known about the impending changes to the domain name landscape for almost two years now, but the reality is starting to come to light. We are literally just weeks away from being able to register new domains under the following TLDs: .photography, .estate, .ventures, .clothing, .technology and 20 more. And this is just the tip of the iceberg! All in all, there could be as many as 1,400 new domains on the way.
According to ICAAN, this process has been 8 years in the making and only just now starting to see the light of day. GoDaddy and many other registars are already taking pre-orders for the new domains that have already started pre-registration periods for trademark owners and those willing to pay a premium price to jump ahead of the line. Any duplicate pre-registrations will be held at auction for all interested parties to bid on.
Why is this happening? Quite simply…because the .COM namespace is running out of available names. It's getting harder and harder to find a suitable domain name these days without having to get creative. The new TLDs will allow websites and companies to be much more specific to their branding. So instead of opening your business at JohnSmithPhotography.com, you can try to get JohnSmith.photography.
2. Macintosh Is 30 Years Old
30 years ago, Steve Jobs introduced the Macintosh. It went on to become one of the most revolutionary home desktop computers in the world. Back then, Apple had invested over $80 million in research and development. This is what they got:

3. New iPhones May Have Larger Screens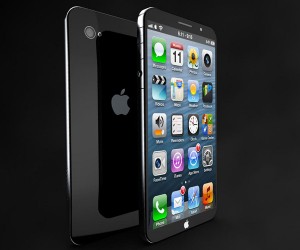 If these rumors prove to be true, Apple may be looking at releasing at least one new iPhone model that has a larger screen. This is much to the delight of those few detractors that have since switched to an Android device that are well known to have larger screens. Apple has been fighting the competition due to the vast selection of Android devices with screen sizes ranging from 4 inches upwards of 6+ inches!
It's unclear exactly how big the new iPhone screen will be, but let's just hope Apple doesn't make them taller without increasing the width!