Posted
June 11, 2013
in Xbox
Do We Own The Right To Sell Used Games?
So the Xbox One supposedly doesn't allow us to play used games?! Many gamers are complaining that the Xbox One has some major flaws already and one of them is the fact that the console must check into the internet every 24 hours and the other is the lack of a used game market. Well, we don't exactly know how this will play out, but I'd like to discuss the underlying question here: do we have the right to sell used games?

Intellectual Property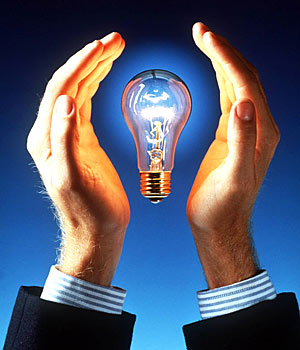 The problem with used games then and now is that when it comes to intellectual property (defined as "creations of the mind for which exclusive rights are protected"), we as the "owner" of a game actually have no legal right to resell it. Legally speaking, this is a gray area and it has been for other forms of media like books, music cds, dvds and Blu-rays, etc. The reason for this is because intellectual property in and of itself is not something that's tangible. As defined, it's a creation of the mind. What makes it tangible is that in order to get it out of the mind, it has to be produced onto something…a printed page, a plastic disc or something of that nature.
People who buy video games are under the impression that they own that game. And who can blame them?! They drop down sixty hard-earned dollars and they get a plastic disc, a box with some artwork and hours of entertainment. But the reality is plain and simple: you do not own and will never own a video game that you buy. The fee you paid to bring that game home was nothing more than a license to use the product. And it can be stripped away at any time if the creator of that game wishes to do so.
Where's the value?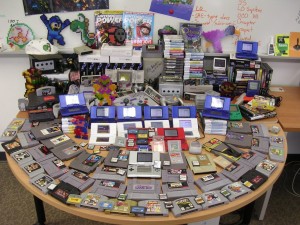 I read a really cool article titled, "Do we have the moral right to sell used games?" written by an author of a book about ecommerce and he explains in a bit more detail what it's like to write a book, give it to a publisher, have them sell it for $40 per copy and then get to bring in $1.60 in royalties. After that, the book can be resold and bought many times over in the used market for any amount of money and not a penny of these new sales goes back to the original author.
He points out what I've always believed to be true in that the actual value of such products as video games is not in the physical media, it's in the content of the game. This is what separates real property (house, boat, car, clothing) from intellectual property (music, games, movies, books). Because of that, a used market shouldn't exist in the first place unless those profits are being shared with the content creator(s). Our mistake as a society was creating the belief that just because you can physically hold a video game or a book, we can legally do what we want with it.
To see how it's supposed to work, just take a look at online stores such as iTunes or Kindle. There are no such things as "used" or "previously owned" and there never will be since digital copies only exist after you pay for them. At some point in the future, all physical media will probably cease to exist and for the first time ever, content creators can finally get those ideas out of their minds without having to turn them over to a physical media.
Microsoft's Take
The debate about being able to play used games spurred a long-winded conversation about licensing and copyright laws between myself and Brian Sousa last night—a conversation I will not get into here! More importantly, the question still stands: can gamers play used games on the Xbox One?
According to Microsoft, the answer is simply, yes. However, they said they are leaving it up to the developers to decide when and for how much. The idea is that a game developer could regain control over their content (as they should) by allowing gamers to sell or trade their used games under their terms, not the gamer's. This could mean that a developer might not allow games to be sold until a specific time frame has passed or that you can sell it, but it has to be a certain price or maybe you can sell the physical disc any way you'd like, but the new owner will have to purchase an activation code to get the game to play.
Nobody knows yet how this will all unfold…mainly because it will likely be different per developer, but one thing's for sure…a lot of people are not liking this new approach to digital media. As a content creator myself, I have to side with the game developers and Microsoft on this one. I also have hope that once the developers see a spike in revenue from not having to pay for physical media and shipping costs, they can finally lower the initial cost of a game.