Posted
June 20, 2013
in Xbox
Microsoft Removes Controversial Xbox One Features
Perhaps it was the pressure from those new Sony PS4 commercials or maybe it really was the opinions and comments from the gaming community, but whatever it was for sure, Microsoft has proven that they aren't as stupid as some people originally thought.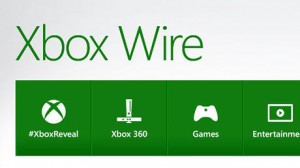 According to a blog post by Don Mattrick (president of Interactive Entertainment Business at Microsoft), the Xbox One will NO longer be subjected to the 24-hour online check or the restrictions on buying, selling or trading used games.
If you don't care to read the whole post, here's basically how these changes are summed up:
So, today I am announcing the following changes to Xbox One and how you can play, share, lend, and resell your games exactly as you do today on Xbox 360. Here is what that means:

An internet connection will not be required to play offline Xbox One games – After a one-time system set-up with a new Xbox One, you can play any disc based game without ever connecting online again. There is no 24 hour connection requirement and you can take your Xbox One anywhere you want and play your games, just like on Xbox 360.

Trade-in, lend, resell, gift, and rent disc based games just like you do today – There will be no limitations to using and sharing games, it will work just as it does today on Xbox 360.

In addition to buying a disc from a retailer, you can also download games from Xbox Live on day of release. If you choose to download your games, you will be able to play them offline just like you do today. Xbox One games will be playable on any Xbox One console — there will be no regional restrictions.
Now we'll get to see how things heat up with this year's console war! PS4 fans can no longer yell and scream that they will be the only ones who get to play used games. Pre-orders are still open for the Day One Edition over on Amazon.