Posted
February 11, 2014
in Music
RESOLVED – Horrible Ticketmaster Customer Service Experience
UPDATE: (read original) On February 12th, a representative from Ticketmaster reached out to me and was decidedly unhappy with my experience after reading this article. He explained to me how he felt and offered me a full refund on the order of my choice. Unfortunately, I had already listed the tickets for sale on eBay and explained to him that I'd prefer not to cancel a running auction out of fairness to the current bidders. He responded by saying he understood, but that the refund offer still stood should anything change. He also followed up yesterday stating that he has refunded my service fees from both orders as well!

Here's the full email:
Mr. Hann,

I read your blog. We really pride ourselves on a World Class Experience and I am embarrassed reading your blog to see the stance we sent you and the fact we really did not look into or listen to you. Unacceptable. My apologies for your experience.

My direct contact information is below, please contact me at your convenience, either phone number will work. I need to know which order you will be keeping and which one I will be refunding.

Again, I am sorry we placed blame versus fixed your problem.

Sincerely,

Kent
Director of Consumer and Client Support
ORIGINAL ARTICLE:
I often pride myself with never having to deal with customer service — mostly because I take the time to read small print, do research to make sure all my questions are answered and even read other reviews before making a purchase. However, in this case I had the unfortunate experience of having to deal with Ticketmaster's customer support.
The problem with Ticketmaster isn't a lack of quality products. I mean, they basically have a monopoly on the ticketing industry for almost every major concert and event in the U.S. Their problem lies in the fact that they don't seem to be very adept at handling customer issues. Shortly after my situation occurred, I read an old article from way back in 1998 written by someone referring to Ticketmaster as Ticketbastard due to his bad experience.
And just so you don't think I'm dredging up old cases to defend my own, check out the reviews on SiteJabber. As one user put it, "Really good site IF nothing goes wrong. Otherwise a nightmare to deal with. No custoner [sic] service AT ALL."
Bruno Mars
On February 3rd, Bruno Mars tickets went on sale at 10am for the Hollywood Bowl shows on May 31st and June 1st, 2014. I decided to try and get two tickets for a friend and myself to go. Not thinking this guy is that popular, I figured we had a good chance. Boy was I wrong! Side note: For some reason, the Ticketmaster system distributes tickets almost randomly rather than starting with the best tickets and working their way back. Knowing this information, I decide to open two computers and the mobile app on my phone to look for tickets.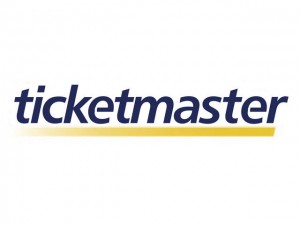 At exactly 10am, I started the search process on all three devices. Due to popularity, all three ticket searches said it would take anywhere from 3 to 8 minutes to find tickets. That's when I knew these shows were going to sell out!
The mobile app wins the race and I find tickets in section G1 which are supposed to be really good seats that aren't too expensive and aren't cheap; right near the middle of the venue too. I decide to make that purchase given my budget, but out of curiosity, I let the other computers continue waiting. I'm walking the app through the order process, making sure my billing info was correct, my shipping choice was selected, etc. I finally get all the way to the end and I get blasted with an error message saying something to the effect of, "Error processing your order. Your tickets had to be released back to the system for resale." I checked my Ticketmaster account and sure enough, no orders had been placed.
At this point, I assumed I had no tickets and was happy to see that one of the other searches had actually located much better seats. I decided to eat the extra cost and buy these tickets. My account now had a confirmed order and within seconds, I had a confirmation email.
Feeling pretty good, I went about my day.
Customer Service Experience
That same day, I had noticed that there were two pending charges from Ticketmaster on my credit card. I realized at this point that even though my first order stated that my tickets were released, Ticketmaster had charged me. I assumed this was a typical event and once Ticketmaster saw that I actually had no order, the charge would simply not go through.
On February 5th, both charges were finalized. That's when I contacted customer service via email. I basically explained the situation as I have here and waited patiently for a reply. Two days later, I received a reply asking me for my pertinent details like my credit card number, phone number, name, etc. After giving them this information, I received the following reply:
Hello Brandon,

Thank you for getting back to us with your information. We have reviewed the event of Bruno Mars for your information and we found the first order that you purchased.

The order #XX-XXXXX/XXX for Bruno Mars went through when you were using your mobile application and authorized the purchase. When errors occur while ordering, it is important that you reach out to our Customer Service Department at 1-800-653-8000 in order for us to double check your information.

Unfortunately, in this case we will not be able to refund either order. You stated that you agreed to the seats you got on Order #XX-XXXXX/XXX while using your mobile app and submitted it to process. As far as confirmation, if you had reached out to us prior to making another purchase, we would have let you know that the order was confirmed and you had tickets. Again on your own, you went into the system and purchased another order and agreed to that purchase as well.

We do apologize, but unfortunately, we cannot issue refunds for either of your orders. You may be able to post them for resale through our TM+ site to see if another fan wants to purchase tickets from you

If you need anything else, we're always here for you – just reply to this email or visit Ticketmaster.com.

Sincerely,
Debbie
Ticketmaster Fan Support
World Class Service – Every Customer, Every Day!
I had a few problems with this response:
Call customer service – Customers are expected to call customer service during a critical time of possibly losing tickets to a sell out show.
Blames me – She blames me for placing a second order after seeing my first one didn't go through. Who wouldn't have done the same thing?
Tells me I can resell them – In case you don't know, Ticketmaster offers the ability to resell tickets directly from your account right to another Ticketmaster user, however since this order doesn't exist in my account, how can I possibly do that?
I replied with my complaints on her response, but they went unheard. On the last message, I politely asked her if she could at least manually input this order into my account and she said there's no way she could do that. What kind of systems are they running over there?! So there goes the option of selling these tickets on Ticketmaster's website.
My Two Cents
The lack of a refund is not really the issue. I have no doubt that I will at the very least get my money back for this show from the two tickets I decide not to use. What got me upset is that they couldn't even acknowledge the problem I was describing on the mobile app. They can clearly see the order was never placed into my account, so something had to go wrong. They can clearly see that I placed a second order very quickly after the first one "failed" and despite these facts, they still couldn't make an exception to their rule.
I mean, we're not talking about someone who had a change of plans at the last minute and is trying to get a refund on tickets the day before a show. All Ticketmaster would have to do is refund one of my orders, place the tickets back into the system and they would sell in minutes. But no, I have to attempt to sell them myself on StubHub, eBay or Craig's List. The plus side seems to be that a lot of these tickets are already selling for more than face value, so that would at least make all this much better in the end.
But sadly, it irks me that a big company like Ticketmaster who runs almost the entire event ticketing industry, charges stupidly high "convenience fees" and has an inferior mobile app has pretty bad customer service. I guess they don't feel the need to take care of their customers because there are no other companies competing for them.