Copyright Information
This website at times may include images, text, references, quotes and other information that might be deemed infringement by copyright holders. These contents are merely used as learning tools or representative examples of the existing material. No claim of ownership is made by the use of these materials and a strong effort to bestow due credit is applied where applicable and may include the following:
Copyright notices within captions (on images)
Pingbacks and trackbacks to original blog post(s)
Blockquote tagging on direct copy
Backlinking to original materials and/or sources
Redistribution of Content
All information on this website, unless otherwise noted, is copyrighted and its usage rights are retained by the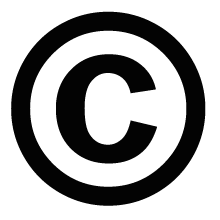 site owner. Information obtained from this website cannot be duplicated in whole without the expressed permission of Brandon Hann. Content used for reference must provide proper citing and contain at least one weblink back to the originating page. Citing must be in APA format and contain one of the following:
Trackback or pingback to originating source page, or
Backlink to originating source page, or
Direct link to Ledfrog.com homepage

Content found on this site cannot be printed in any manner without the expressed permission of Ledfrog.com unless usage falls within the Fair Use law as outlined here: https://www.copyright.gov/fair-use/ (proper citing must be observed).
Images
All images, unless otherwise noted are the property of Ledfrog.com and may be used freely provided a visible watermark remains present at all times (if applicable). Images used on other sites are to be downloaded and served from the providing server. Hotlinking images, graphics or any other content is prohibited.