Gift Ideas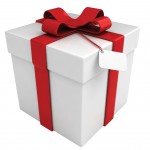 To those closest to me that always claim I'm hard to shop for…this page is for you! By the way, you don't have to know me to buy me a gift (attention redditors)!
Anyway, as a lover of all things tech as well as movies from all genres, I always thought it would be easy for people to find gifts for me. But if not, I'm here to save you. Take a look at the lists below for inspiration or just a clearcut shopping list!
Fear not; if you should purchase something from these lists, I have no way of knowing that you did. They don't send me an email nor do they tell me I should be expecting something in the mail. Also, you don't have to worry about duplicating a gift that someone else has purchased. So without further ado, here are the links:
Movies
I love movies and Blu-ray versions are the best! Help me enjoy my small home theatre system by grabbing an item off this list. Prices from $10 to $150.
Amazon Movies Wishlist
Electronics
Even though you might think I have everything, you'd be surprised. Grab something from this list if you dare, but don't go over your budget! Prices from $10 to $3,000.
Amazon Electronics Wishlist
Books
I keep telling myself I'm going to read more. What ends up happening is nothing. But I still like books and one day they will get read! Prices from $0.99 to $75.
Amazon Book Wishlist
Music
Who buys music anymore?? As much as I love streaming services, I can't ignore how awesome it is to still own a physical collection of music. Prices start around $20.
Amazon Music Wishlist
Video Games
Whenever I get free time, I love to immerse myself in a deadly game of war between my friends and random people online! Prices from $30 to $100.
Amazon Video Games Wishlist
Everything Else
I needed just one more list due to some items not fitting anywhere else. This is where you'll find the oddball gift ideas. Prices from $20 to $500.
Amazon Miscellaneous Wishlist

Gift Cards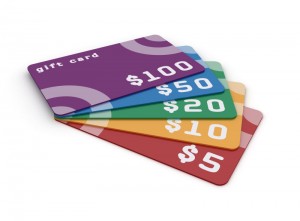 I usually have a "no gift cards" policy against buying other people gift cards, but as far as getting them, I don't mind. However back when I worked at Best Buy, everyone thought all I wanted were Best Buy gift cards. Well like real people, I enjoy eating out, buying clothes, going to theme parks, seeing movies, buying shoes, etc. so the gift card ideas are varied, but always well appreciated. Once again, I've summarized the following list for your perusal:
Elvis Gifts
I'm a huge Elvis fan and as a result I've gotten lots of gifts pertaining to Elvis. As a result of that, I now have more Elvis stuff than I can manage — things like books, cds, DVDs, posters, coffee mugs, t-shirts, hats, beanies, belt buckles, cologne, framed photos, an apron and records. I can promise you that other than an autographed item or something very unique, I have it all.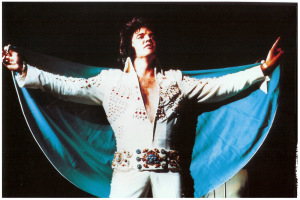 I will say this however. Even though I own every single master recording Elvis has ever done, there is a collection of recordings that were either left on the editing room floor or were bad/incomplete takes of various songs. The Follow That Dream collection contains over 120 discs spanning three decades of Elvis' music. If you really must find me that great Elvis gift, I am looking to complete this collection. But be prepared! Some of the previous releases are priced over $100!!